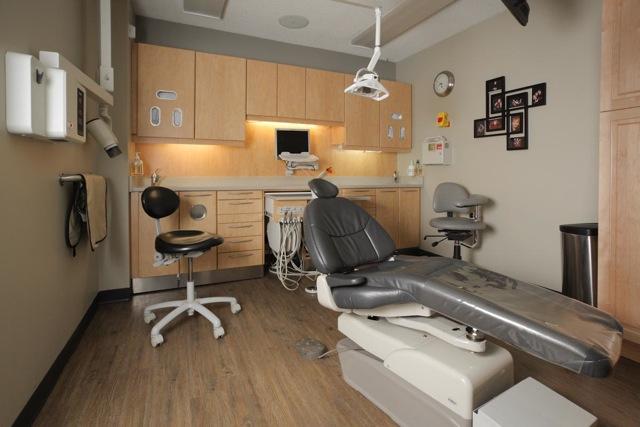 Green Report: Conservation in a Dental Practice
We believe that a sustainable practice is possible and an ecological concern is thought highly of here. The current technological infrastructure in a given dental practice usually strives to keep up with the times, and we think this no different.
In keeping with our motto "conservation through innovation," we employ digital systems to take and process x-rays that are an alternative to waste chemicals and lead-backed film. Improved efficiency, better record keeping, and improved patient care and communication are further reasons we use digital radiography instead of film-based imaging.
Paperless technology is also used in the formation of a patient's clinical chart. Data collected using these methods is securely backed-up via solid state drives that consume less energy, produce less heat, generate no noise, that are potentially less failure prone, and store-retrieve and process data much faster than traditional hard drives. We have invested heavily in workstations that provide an optimal balance of speed and procedural benefit.
Recycling services include appropriate equipment and electronics recycling only after workstations, servers and monitors have been utilized to their maximum useful lifespan. When we purchase equipment we think through energy requirements and disinfection protocols. We also put in good old-fashioned effort to 'take the cardboard to the recycling bins' every week.
We power-down I/T equipment when not in use to save electricity, the generation of heat, the wear on devices and thus overall cost.
The selection and use of available dental materials, free of potential allergens or contaminants (such as BPA) is important to us in providing a quality service. While it costs more to run a dental office, we are also Latex-Free.
Your digital paperless clinical chart and scheduling/reminder system is also an important aspect of conservation in our practice. We email appointment reminders that can be confirmed by a click of a single button saving an otherwise one-time disposable paper mail-out. The software itself is considered a "medical device" and is actually certified by a Canadian standard.
Most importantly, your dental care is carefully and conservatively fashioned on a treatment plan that emphasizes conservation of original tooth structure, and this is paramount for the integrity and longevity of your smile.